Green material G850 is applied for high end eyewear frames
18-06-2021
Seeking for outstanding performance plus a lower carbon footprint, we have sourced Rilsan Clear G850 Renew materials from Arkema, which is the first manufacturer to provide high performance, bio-based transparent polyamides.
Rilsan Clear G850 Rnew is partially based on renewable resources. This grade has been specially designed for injection molding applications. It is widely used in our high end eyewear frames.
The percentage of renewable carbon measured according to ASTM D6866 is 45%.
Properties:
-Transparency & Clarity
-Lightweight
-Flexibility for outstanding comfort and durability
-Design freedom
-Chemical resistance
-Fatigue resistance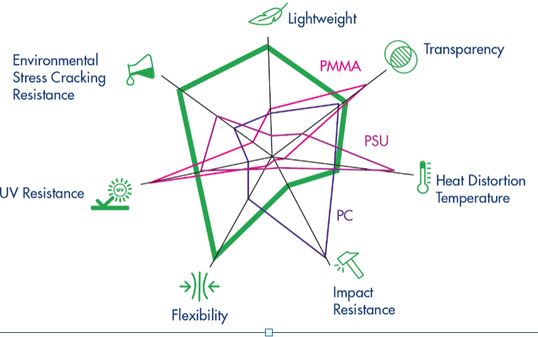 It is registered on Biomass mark by JORA.